Alphabet Block Snowman
There's "snow" easier way to make an indoor snowman than this alphabet block snowman. Get creative—the possibilities are endless!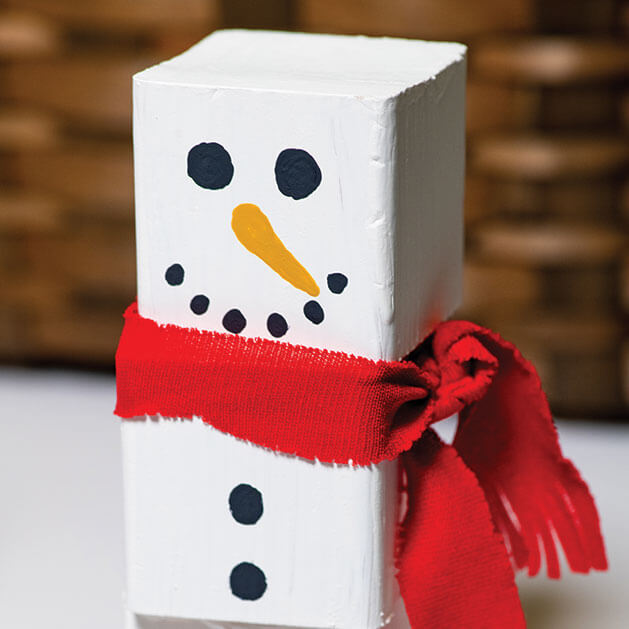 Materials
White acrylic paint
Paintbrush
Old alphabet blocks
Colored markers
Craft glue sealant
Scrap fabric
Directions
Using white acrylic paint, paint the alphabet blocks. You will need three blocks for each snowman.
On one block, use colored markers to draw eyes, a mouth, and a "carrot" nose. On another block, draw two "buttons" on the snowman's belly.
Seal the blocks with craft glue sealant to help preserve them.
Customize your snowman with a mini fabric scarf, and tie it around the top of the "belly" block. Now have fun moving and stacking your snowman!