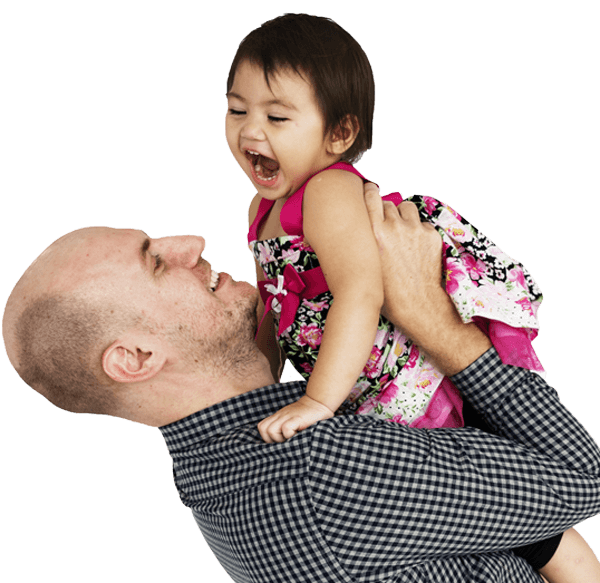 Playtime is hourly child care for children 6 weeks to 12 years of age. It's the perfect child care choice for families who need periodic child care, whether it's all day or only for a few hours.
Rates
| 6 weeks to 11 months: | 1 year to 3 years: | 4 years to 12 years: |
| --- | --- | --- |
| $12/hour | $10/hour | $8/hour |
Late Fees
$1.00 per minute per child for the first 15 minutes 

$5.00 per minute per child after 15 minutes
Snacks are provided at no extra cost.
Child Safety
Child Safety
First-time families must provide the following information to set up an account with Playworks:
Valid driver's license
Address
Phone number
Emergency contact information
Each child's name
Each child's birth date
Any medical, allergy, or special needs information
Once a child is checked in, the parent and child will receive matching wristbands. These wristbands must remain on each individual until pick up of child is complete.
We ask you to follow these policies in order to ensure the safety and security of your child:
The adult listed on the computer account will wear the wristband.
The adult wearing the wristband is the only adult who can pick up the child, unless an alternate pick-up form has been completed during the check-in process.
The adult wristband must be secure and intact in order to pick up the child.
If the wristband is unattached or tampered with in any way, Playworks reserves the right to not release the child until appropriate follow-up has occurred.
Playworks reserves the right to not release a child to an adult who is considered to be under the influence of drugs or alcohol until appropriate follow-up has occurred.
Playworks will not accept children for Playtime after 6pm.
Playworks will not accept any child during severe weather or a fire evacuation.
Drop-off Classroom
Drop-Off Classroom: Infant – 4-Year-Olds
The Drop-Off Classroom, located above the Playworks Atrium, is a space set aside for children ages 6 weeks to 4 years old. The Drop-Off Classroom contains separate areas for infants, toddlers, and preschoolers, with developmentally appropriate environments and activities in each area.
Infants
The infant area welcomes our littlest friends to a day of play with qualified teachers. We provide individual feedings along with a sleeping area for each child. We follow each child's individual schedule during their time with us.
Toddlers
The toddler area is set up to provide a fun time for our active learners. Toddlers will be kept busy playing with friends in our sensory, art, dramatic play, fine motor, and book centers.
3- and 4-Year-Olds
Children who are 3 and 4 years of age will enjoy playing with friends in a large area filled with physical activities that promote growth, interactive games, art, sensory objects, blocks, and dramatic play centers.
Families will need to provide diapers, wipes, infant unopened formula/food, and extra clothing for their stay in the Drop-Off Classroom. If diapers or clothing are not provided, we will charge your account for the items used during your child's stay.
The Atrium
The Atrium: 4- to 12-Year-Olds
The Playworks Atrium is a space for children 4 to 12 years of age. The Atrium includes a state-of-the-art indoor play structure, video games, an arcade, an interactive dance floor, and more. As far as hourly child care goes, there's no place your kids would rather be!
Playworks does not accept personal checks for payment. Playworks does accept cash, debit cards, Discover, Visa, MasterCard, and American Express.
"

Great for day care, drop off, & birthday parties – we have been taking our kids to Playworks for 8 years, we've used their contract care, drop off care, and Birthday Parties, as well as going just for Family Fun on a rainy day! The staff is friendly and wonderful to work with. We truly enjoy the whole experience, highly recommended, and we feel very safe leaving our children there!"
- Jodi T.
"

Great people, friendly, watchful, and the kids get good and tired. Great for grandparents."
- Richard B.
"

The teachers here are amazing and love them like they are family. We couldn't ask for a better place to help raise our kids."
- Cassie A.
"

LOVE IT, LOVE IT, LOVE IT – From day one I have loved my daughter's daycare. All of her "teachers" have been wonderful people who genuinely want to see my child excel. Being a first time parent, there were many areas that I was clueless in, but my daughter's teachers were always willing to answer questions (since they were Moms, too). My daughter was a preemie and was slower in some of her physical developments, and they worked with her every day. Though we have moved out of Prior Lake, we drive her to day care rather than finding a new place. She loves it too much for us to take that away."
- A. M.
"

Playworks is a great place for the winter! It has a large indoor play area. Imagine Chuck E. Cheese on steroids!"
- Tammy K.