Apple Race Car Snacks
These adorable little racers are just as much fun to make as they are to eat!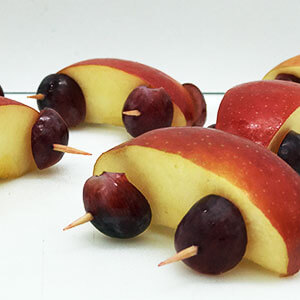 Ingredients
1 apple
16 grapes
16 toothpicks
Directions
Slice the apple into eight wedges. Then, slice the grapes in half.
Insert toothpicks horizontally through both ends of each apple slice.
Slide grapes on the ends of each toothpick to make wheels.
Watch your little ones enjoy!