Banana Snowmen
Bring Frosty the Snowman inside—without getting melted snow all over
the house—with this tasty treat kids will love assembling and eating.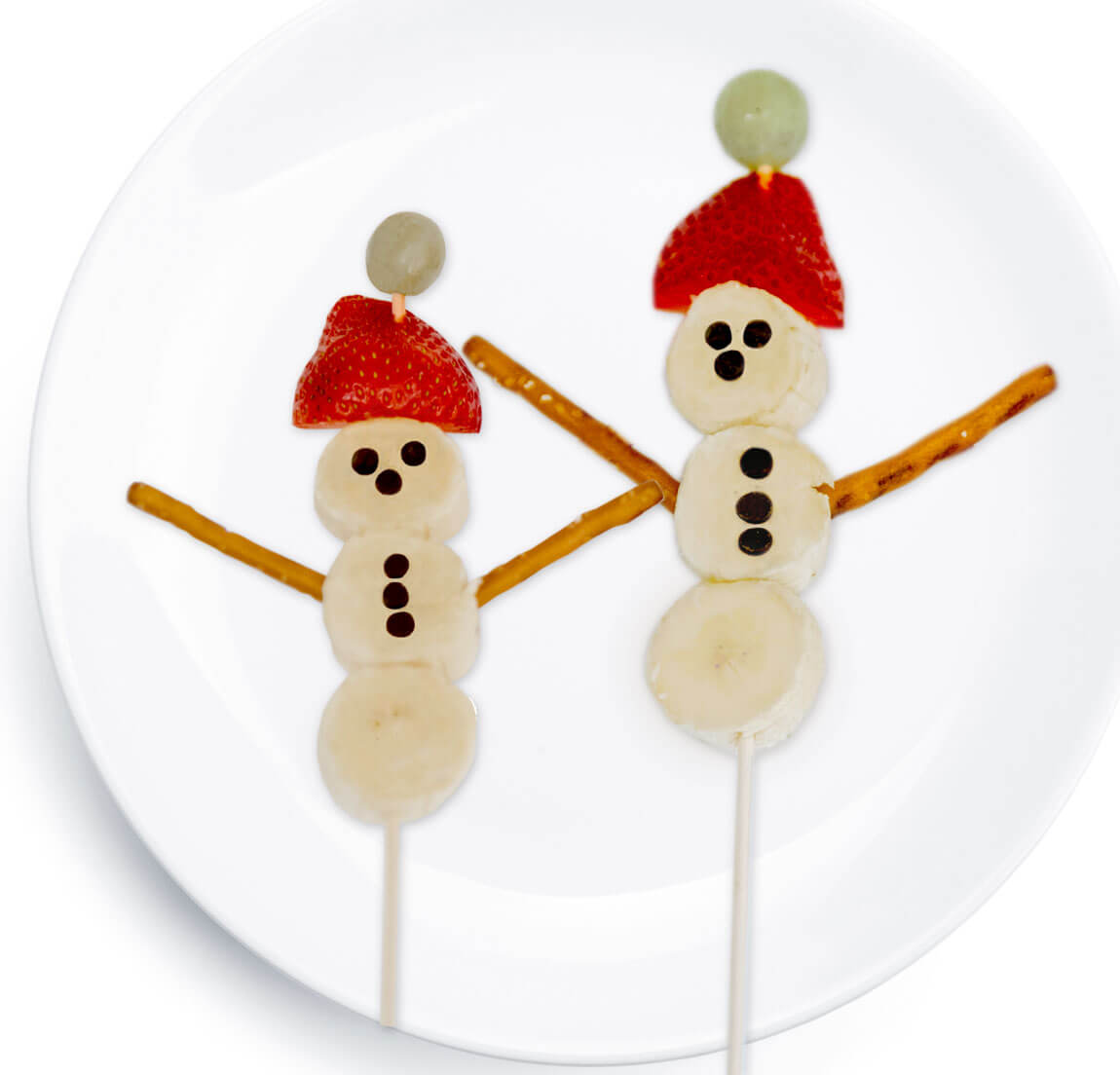 Ingredients
Banana, peeled and sliced (3 banana slices for each snowman)
Skewers or lollipop sticks
Mini chocolate chips
Pretzel sticks
Strawberries, sliced in half
Green grapes
Directions
Line three banana slices together on a skewer to form the body of the snowman.
Use two mini chocolate chips for the eyes, one for the nose, and three for the buttons on the snowman.
Slice a small piece of the carrot off and poke it into the top banana slice under the eyes to serve as the nose.
Break a pretzel stick in half and poke the pieces into the middle banana slice for the arms.
Place one of the strawberry halves above the top banana slice to serve as the hat. Add a pompom to the hat by placing a grape on top of the strawberry.