Cinnamon Painted Apple Plates
With a new school year starting, it's not uncommon to see apples used to symbolize and celebrate all things back-to-school. Creating this scented apple craft is a great way to welcome back fall!
Create this scented apple craft for a teacher or a friend, as it is sure to impress and delight!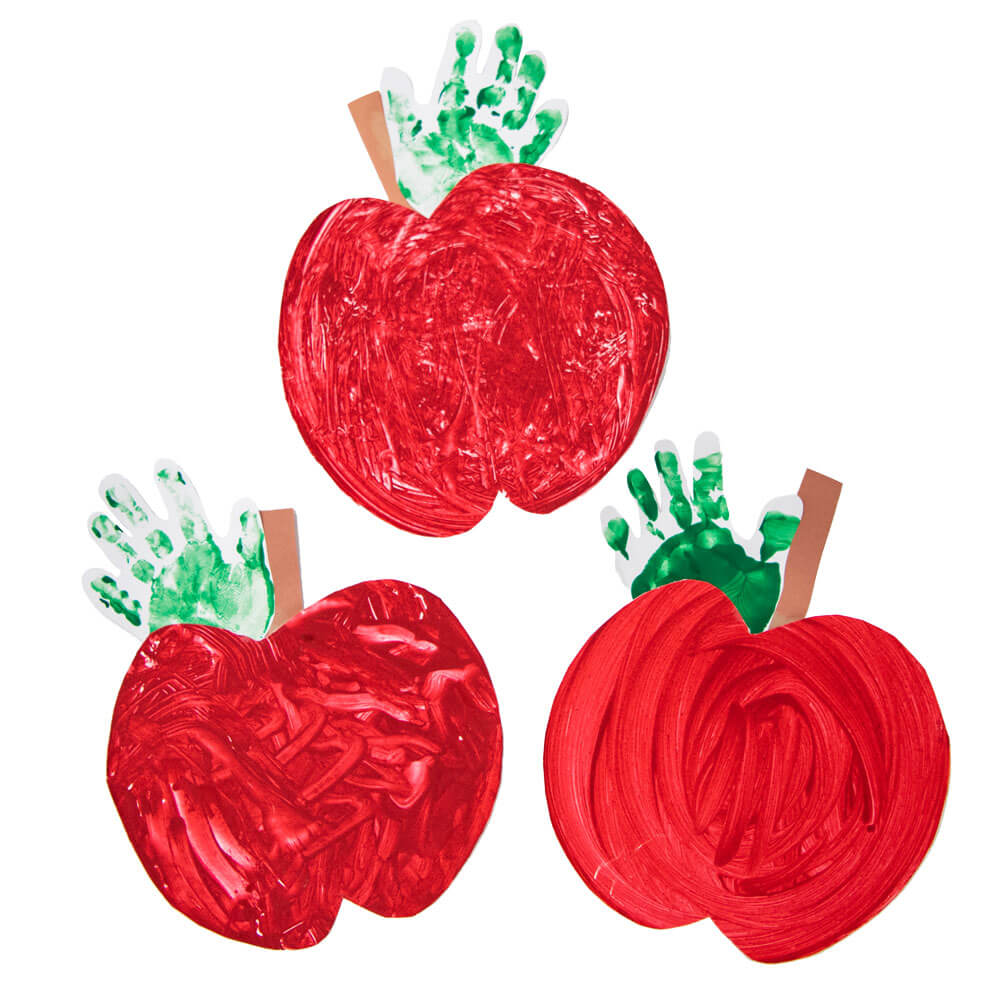 Materials
Green and red craft paint
Bowl
White card stock
Cinnamon
Paintbrush or silicone marinade brush
Paper plates
Scissors
Brown construction paper
Glue or tape
Directions
Pour green paint into a cup, bowl, or paper plate. Help your child coat their hand and then place it firmly on the card stock to create a handprint.
Set handprint aside to dry.
Pour red paint into a cup or bowl and mix in one or two teaspoons of cinnamon. Be careful not to add too much! Paint should not turn into paste.
Give your child a paintbrush and let them paint the entire paper plate red.
Use scissors to cut out the green handprint to use as a leaf.
Use scissors to cut out a stem from brown construction paper.
Use glue or tape to assemble all the pieces of the apple together. As the painted apple craft dries, the cinnamon will add texture and smell to create a fantastic sensory experience.
Optional: Cut a "v" at the top and bottom to give more of a rounded apple shape (see photo).