Crispy Rice Paintbrushes
Move over, Picasso–this tasty, crispy treat is an edible masterpiece!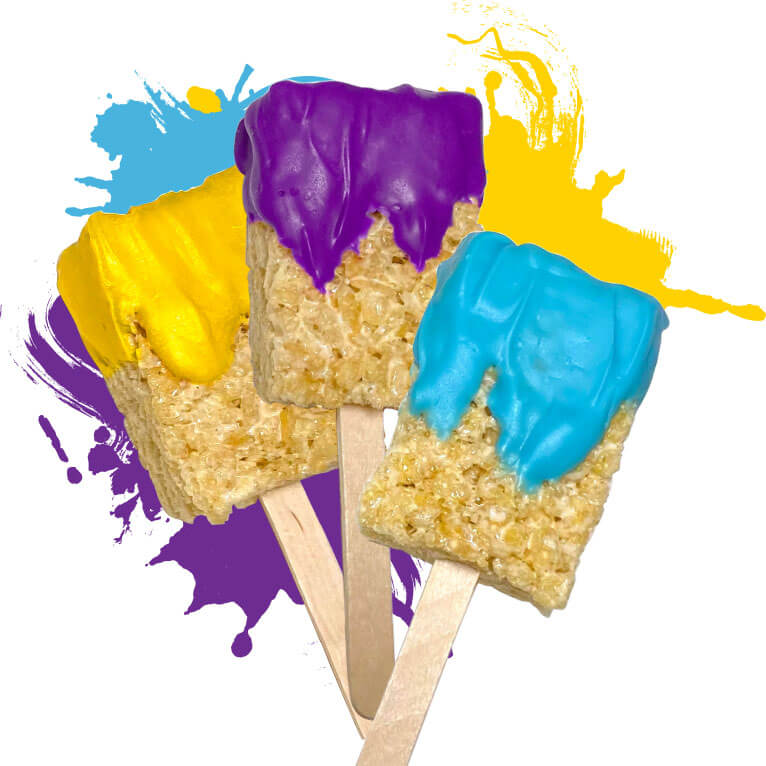 Ingredients
3 tablespoons butter
1 10-ounce package marshmallows
6 cups crispy rice cereal
Candy melts in various colors
Directions
In a saucepan, melt butter over low heat. Add marshmallows, and stir until melted. Remove from heat.
Mix in crispy rice cereal, and stir until cereal is well coated. Allow mixture to cool from hot to warm.
Coat your hands with some butter (or wear disposable foot prep gloves). Mold handfuls of the mixture into rectangle shapes, and place on wax paper to cool.
Before the rectangles completely harden, insert a wooden ice pop stick about half way in one end.
Heat candy melts in microwave-safe bowls and dip each treat in the melted chocolate. Allow any excess to drop off.
Place treats on a sheet of wax paper to dry and harden. Voilà!