Delicious Tree Snack
Every tree is different—some trees have pinecones or acorns while others produce fruit. Try this recipe and make your own one-of-a-kind tree that is also a delicious and nutritious snack!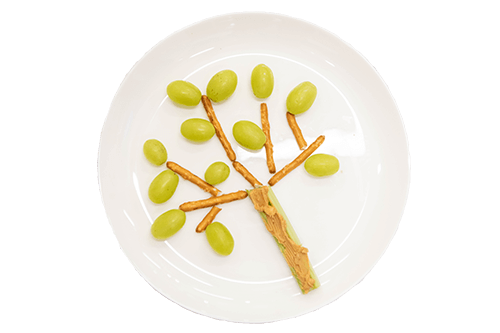 Ingredients
Celery stalks
Peanut butter
Pretzel sticks
Green or red grapes
Directions
Cut the trunk of the tree out of a celery stalk.
Coat celery with peanut butter.
Add pretzel sticks in the pattern of your choosing for the branches (see photo).
Add green or red (or both!) grapes for leaves.