Doughnut Hole Acorns
These adorable and delicious sweet treats are sure to get you excited for fall!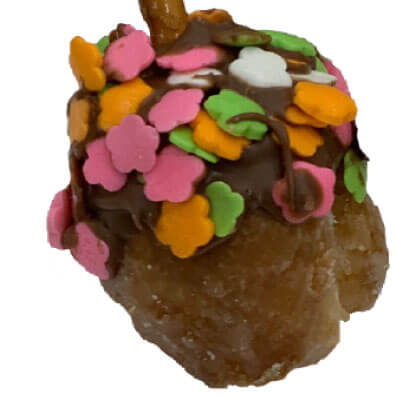 Ingredients
1 cup candy melts, melted
Assorted sprinkles
Chopped peanuts
1 dozen glazed doughnut holes
Pretzel sticks
Directions
In a small bowl, stir melted candy melts until smooth.
Pour sprinkles and nuts into separate small bowls.
Dunk one end of the doughnut hole into the melted chocolate, and then dip into sprinkles, nuts, or both!
Insert a pretzel stick into the center of the chocolate-dipped side of the doughnut.
Let the acorns sit for about 10 minutes before serving.