Egg Carton Ants
Calling all insect lovers!
With a few simple steps and supplies, you can recycle an egg carton into giant ants for some fANTastic fun.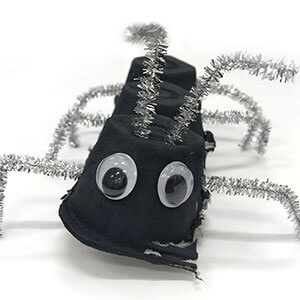 Materials
Cardboard egg carton
Scissors
Assorted tempera paint
Paintbrush
Sharp pencil
4 pipe cleaners
Glue
Googly eyes
Directions
Cut a strip of three cups from the egg carton.
Paint the cups whatever color you'd like, and let dry.
Using a sharp pencil, poke two holes in the top of the first cup. From inside the cup, poke both ends of a pipe cleaner through the holes to make antennae (one end through each hole).
Next, poke a hole on the sides of each cup (six holes per ant). Push a pipe cleaner through the holes in the first cup—these are the legs. Repeat with the second and third cup.
Glue the googly eyes onto the ant's head.
Repeat steps 1-5 for remaining ants.