Fall Leaf Wreath
What did one autumn leaf say to the other leaf? "I'm falling for you!" Try this easy-to-make fall leaf wreath to give your home a pop of fall color.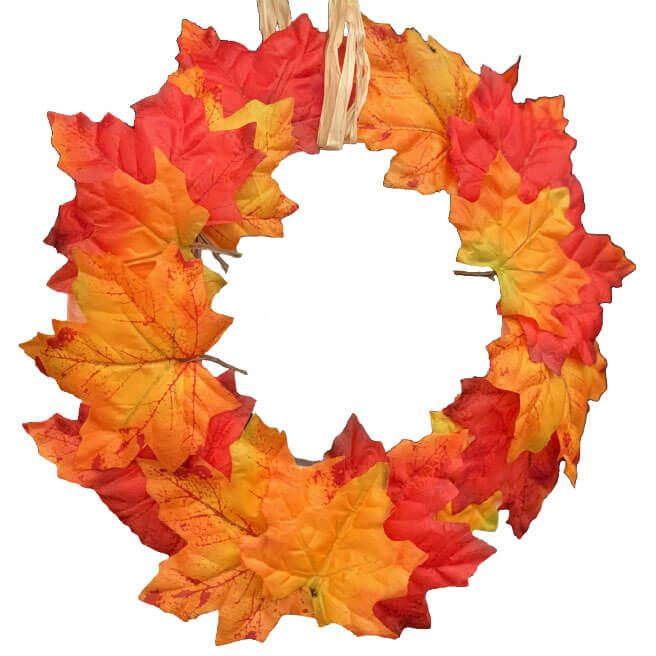 Materials
Scissors
Paper plate
Glue
Colorful leaves
Ribbon or twine
Directions
Start by cutting out the middle of the paper plate to make the base of the wreath.
Glue the leaves to the wreath in your desired pattern or arrangement. Allow glue to dry completely. Add a second layer of leaves if necessary to fill in any gaps.
Tie a piece of ribbon or twine through the top of your wreath, and your gorgeous décor is ready to hang!