Good Sports Cupcakes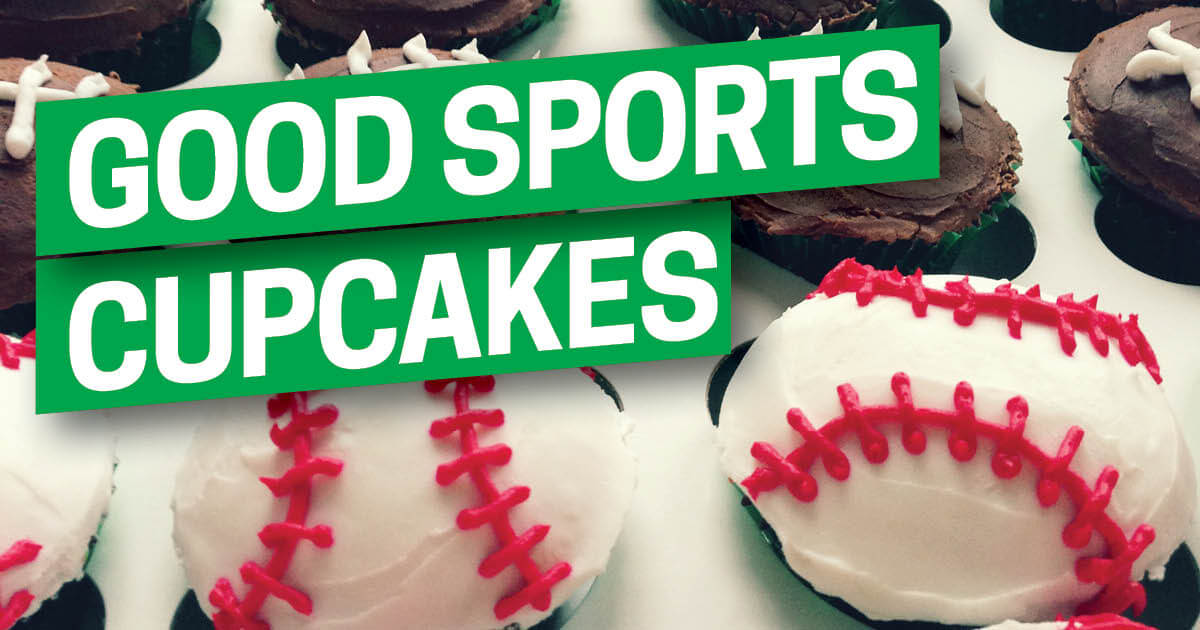 Ingredients
Cupcake liners
9 tablespoons softened butter
1 cup sugar
1 teaspoon vanilla extract
2 eggs
½ cup milk
1½ cups flour
1 teaspoon baking powder
Vanilla (white) and chocolate (brown frosting
White and red piping icing
Directions
Preheat oven to 350˚F. Place liners in a cupcake pan.
Using an electric mixer, beat butter, sugar, and vanilla in a mixing bowl until fluffy. Add eggs, one at a time. Add milk, flour, and baking powder and stir.
Place ¼ cup batter into each liner. Bake for 20 minutes, or until done. Remove cupcakes from oven and let stand for five minutes. Transfer cupcakes to a wire rack to cool.
Time to frost! To make footballs, frost cupcakes with chocolate frosting and use white piping icing to draw the laces. To make baseballs, frost cupcakes with white frosting and use red piping icing to draw the stitches.