Healthy Apple Pie Oat Bars
Eating healthy is as easy as apple pie, especially with this yummy twist on a classic dessert!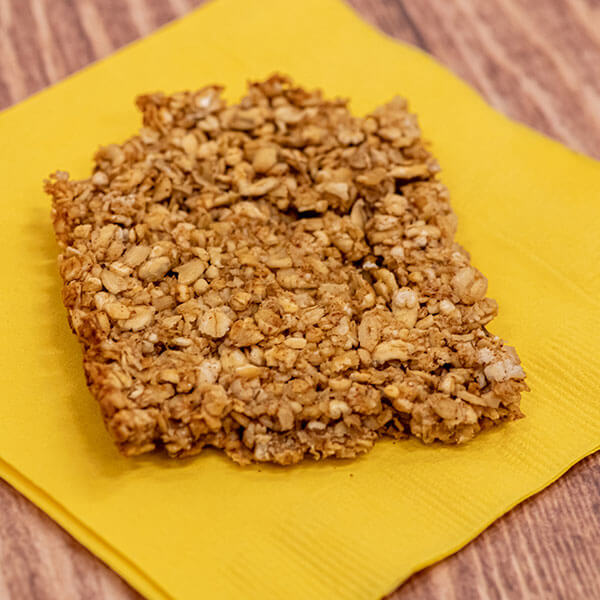 Ingredients
1 cup quick oats
1 cup rolled oats
1 1/2 teaspoons cinnamon
2 tablespoons coconut oil
1 cup applesauce
Directions
In a medium bowl, combine the quick and rolled oats and cinnamon.
Add the melted coconut oil and applesauce and stir.
Line a baking sheet with wax paper, and press the mixture onto the sheet in an even layer.
Bake at 375°F for 25 minutes or until the bars are firm but not hard.
Allow to cool and slice into squares.