Kid-Friendly Energy Balls
These healthy little balls of energy will help you and your kiddos fuel up for a full day of activities. Have fun mixing up the ingredients and rolling them into bite-size balls that are perfect, tasty snacks.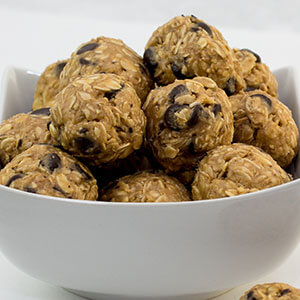 Ingredients
1 cup quick-cooking oats
1 cup coconut flakes
1/2 cup milled flaxseed
1/2 cup mini semi-sweet chocolate chips
1/2 cup peanut butter
1/3 cup honey
1 teaspoon vanilla
Directions
Combine all dry ingredients in a bowl and mix well.
Add all wet ingredients and stir until everything sticks together. Feel free to use your hands to make sure all ingredients are mixed evenly.
Refrigerate for 30 minutes.
Roll into bite-size balls.
Store in an airtight container.