Magazine Spring Tree
Celebrate Earth Day and all of the colorful blossoming trees of the season with this spring tree craft using recycled materials.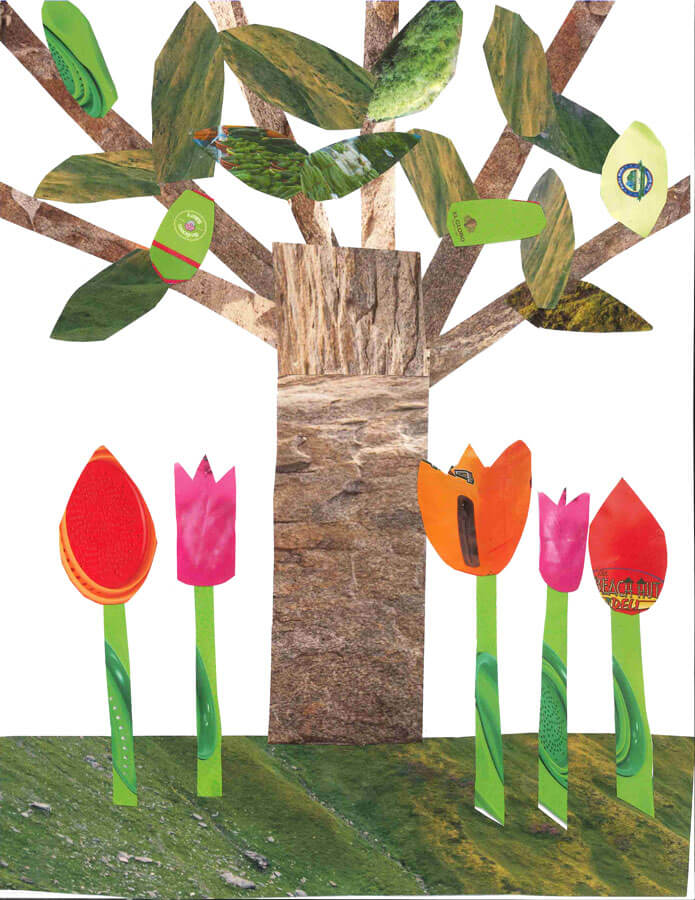 Materials
Card stock or construction paper
Magazines
Scissors
Glue
Directions
Look through old magazines for pictures that have lots of spring colors (like yellow, green, and pink) and cut those pages out of the magazine.
Find and cut a brown photo for a rectangle tree trunk and glue it onto your card stock. Cut out smaller brown rectangles and glue them around your tree trunk to form branches.
Use other magazines to cut out colorful leaves and glue them all around your tree branches to create a beautiful spring tree.
If desired, cut a green strip out for grass and glue it to the bottom of your paper. Feel free to get creative and add flowers to your springtime masterpiece for an extra pop of color.