Microphone Cupcakes
Steal the show with these yummy music-themed treats.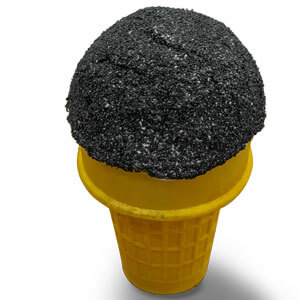 Ingredients
1 box store-bought cupcake mix
12 jumbo wafer cones
1 16-ounce tub of vanilla frosting
Black sugar sprinkles
Directions
Bake cupcakes as directed on the packaging. Meanwhile, spread frosting on the inside of each wafer cone.
When the cupcakes are cool, place one inside each wafer cone.
Frost the tops of the cupcakes. Gently roll the cupcakes in the black sugar to cover. Sing (or eat!) your heart out!