Peanut Butter Banana Dog (and Kid!) Treats
Your pampered pooch will give you a PAW of approval for these easy-to-make homemade dog treats—plus, they're human-friendly, too!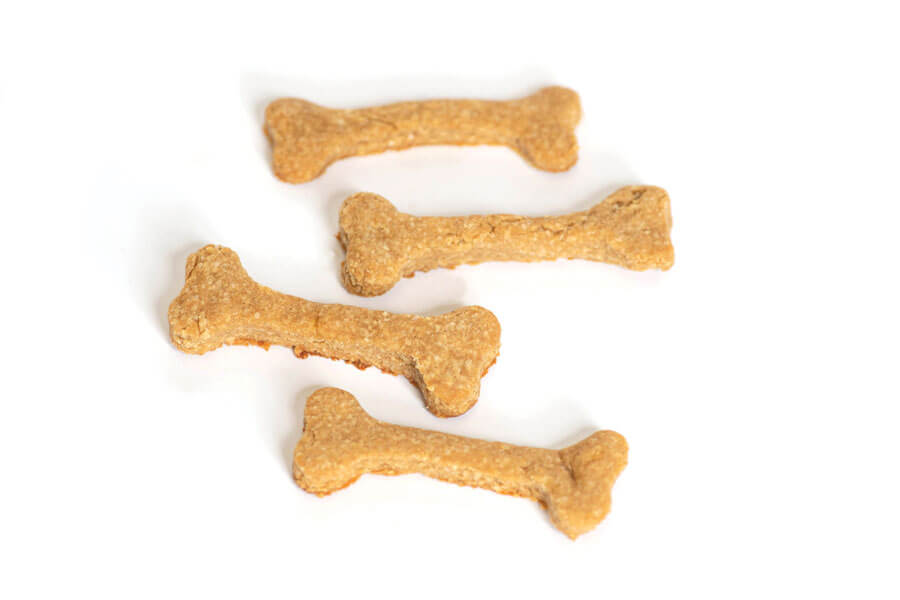 Ingredients
1½ cups gluten-free oat flour
1 large ripe banana
½ cup natural peanut butter
Directions
Preheat oven to 350°F.
In a large mixing bowl, use a fork to smash the banana. Stir in the peanut butter and oat flour, mixing with the fork until thick and well combined.
On a lightly floured surface, roll the dough until it is ¼ -inch thick. Use a dog bone-shaped cookie cutter to cut out the treats—or whatever shape you'd like!
Place treats on a parchment-lined baking sheet, and bake for 15 minutes or until lightly brown on the bottom.
Let cool for 10-15 minutes. Treats can be stored up to two weeks in an airtight container.