Sock Puppet Party
With a few simple craft supplies, some old socks, and your creative thinking cap, you can be the host of your very own sock puppet party!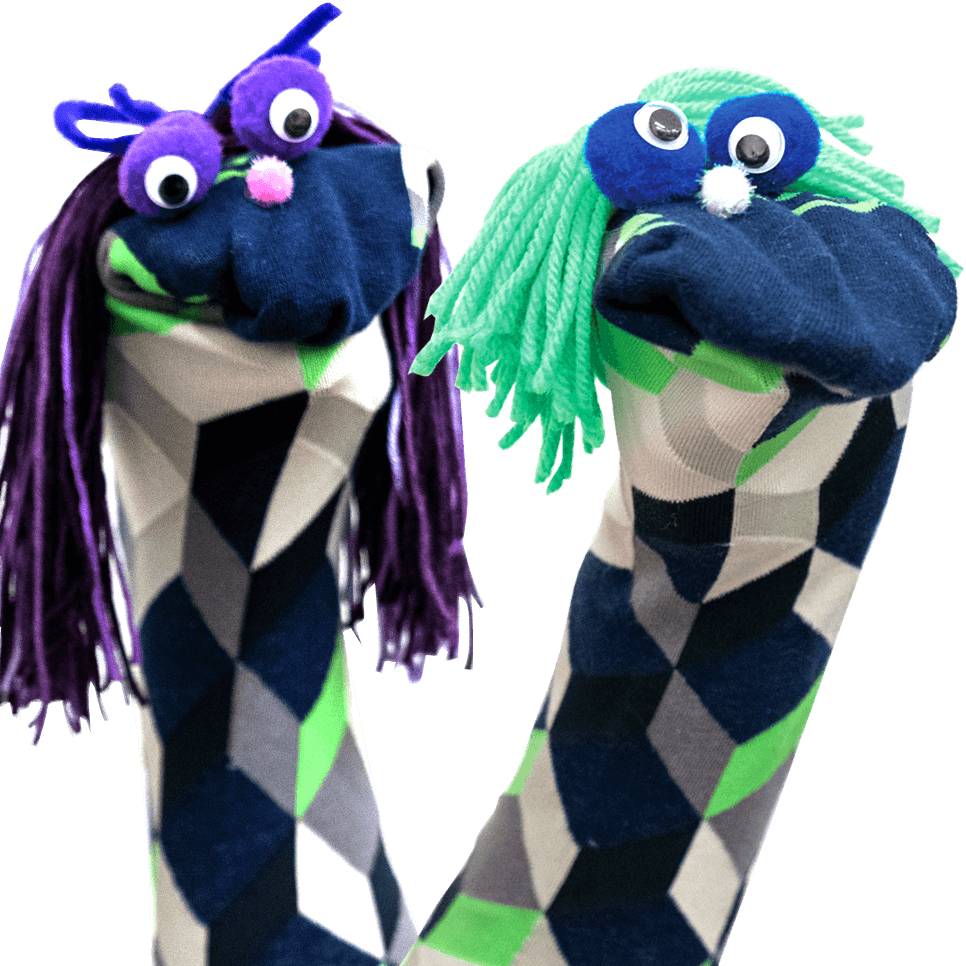 Materials
Old tall socks
Marker
Scissors
Variety of craft supplies, such as felt scraps, yarn, pompoms, ribbon, buttons, or googly eyes
Craft glue
Directions
Test out your puppet by putting the sock on your hand to get an idea of where the puppet's mouth will be—the mouth is created by the crease between your thumb and fingers.
Use a marker to indicate where the eyes will be on your puppet.
Carefully cut out pieces of hair, facial features, or accessories using your selection of craft materials—use your imagination!
With an adult's help, use craft glue to attach the pieces to your puppet. Don't forget to give it a name!