Sparkly Snowflakes
Bring some winter magic into your home with this easy-to-assemble snowflake craft!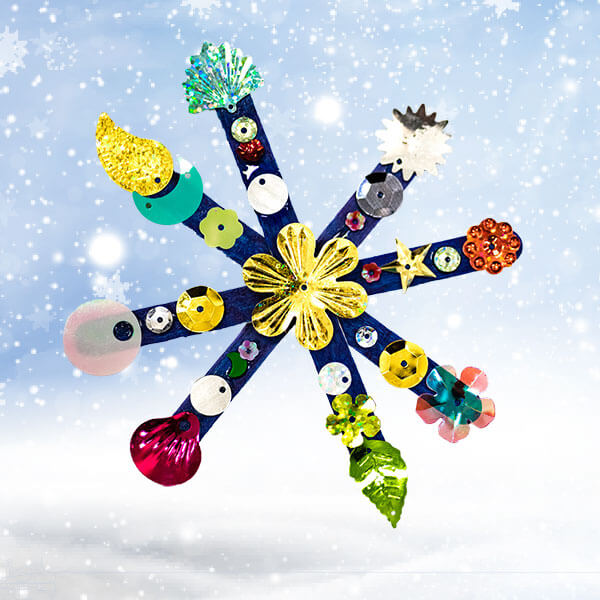 Materials
Colored markers
4 frozen pop sticks
Glue
Sequins or jewels
Directions
Using the colored markers, color one side of each frozen pop stick.
With an adult's help, glue the sticks together in the shape of a snowflake (as shown). Let dry.
Carefully drop small dots of glue on each stick and add some sparkle to your snowflake with sequins or jewels!