Veggie and Pretzel Scooter
Look no further for a fun and creative snack to make with your kids. Even the pickiest eater will be sure to enjoy making this healthy scootin' snack!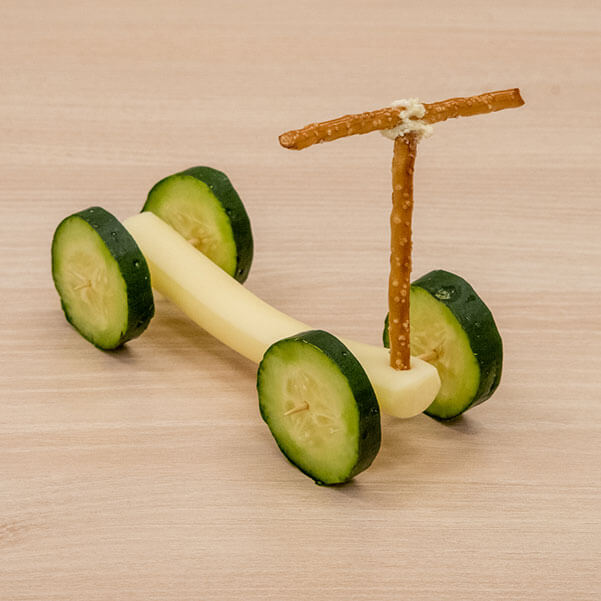 Ingredients
1 cucumber
1 string cheese
2 toothpicks
2 pretzel sticks
1 teaspoon cream cheese
Directions
Cut four slices of cucumber for the wheels.
Take a piece of string cheese and horizontally insert two toothpicks into each end.
Slide the cucumber slices onto the toothpicks for the wheels.
Make a small hole in the top of the string cheese at one end and insert a pretzel stick.
Use cream cheese to attach a second pretzel stick horizontally for the handlebars. Vroom, vroom!