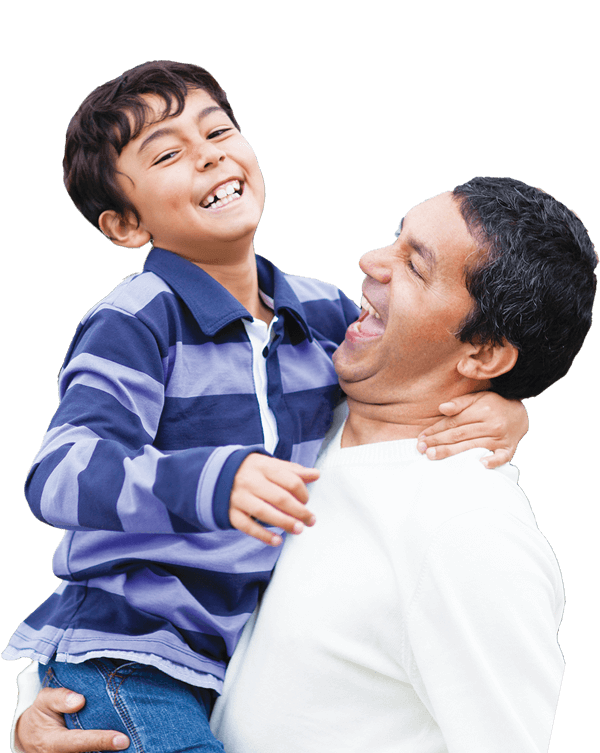 Playworks makes it easy to be a kid again! Our Family Play program encourages families to experience all of the fun and excitement our Atrium and toddler area has to offer with their children.
Active families love the Atrium! It includes interactive games, the area's largest play structure, an 8' by 8' interactive dance floor, video games, and more. If you're looking for family entertainment, check out Family Play at Playworks.
And remember, adults are always free when accompanied by a child!
Rates
Under 1 Year Old:
Free

1-2 Years Old:
$7/day

3-12 Years Old:
$10/day
2 kids
1 large cheese pizza
1 pitcher of water or 4 cans of soda
10 arcade tokens
Yearly Family Membership: $150
Receive access to Playworks Family Play for an entire year
Two adults
Four children
Unlimited fun!
Interested in a year-long Family Play membership?
Apply today!
Friendly Reminders
Adults must supervise their children during Family Play.
No outside food or beverages are allowed (exceptions made for serious food allergies). Food and refreshments are available from Playworks Café.
Children ages 4 and older may play in the climbers unaccompanied. Younger kids must be with an adult. Socks are required.
Have little ones? The Playworks Atrium has a separate toddler's corner that will delight the smallest of children with an array of age-appropriate toys and activities.
"

Had a great time. We had a 7, 6, 4, and 1 year old, and they all had a great time. Good place to bring your kids to get energy out in the winter!"
- Karleigh B.
"

My boys sure like Playworks. And they enjoy the staff. The staff is so on hands with the kids and gets them out of their shyness. They are always there to help. Great place for the kids to be. I trust them."
- Georgette G.
"

LOVED having my toddler's birthday here! Couldn't have been easier to book & it's the most adorable place around! I'd definitely recommend this place for toddler parties!"
- Michelle P.
"

Great for day care, drop off, & birthday parties – we have been taking our kids to Playworks for 8 years, we've used their contract care, drop off care, and Birthday Parties, as well as going just for Family Fun on a rainy day! The staff is friendly and wonderful to work with. We truly enjoy the whole experience, highly recommended, and we feel very safe leaving our children there!"
- Jodi T.
"

Good, safe place to take the kids. They match kids to parents so there is no way for them to get out of the play area without the parent who checked them in. They have pretty good food, too."
- Mark B.